Muonionalusta meteorite endcut 756g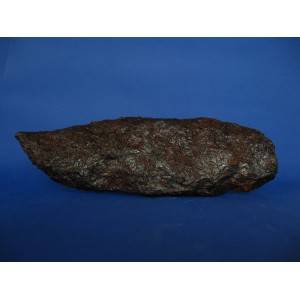 Display all pictures
This is a Muonionalusta meteorite endcut of a medium sized meteorite. The exterior is carefully preserved and still presents some oxidation crust. As with all endcuts you get the best of both worlds, the natural look of the exterior and the beautiful interior with its Widmannstätten pattern.
Fine octahedrite class IVA.
Total mass: 756g
Dimensions: 20.0cm x 6.0cm x 1.7cm approx.
SOLD!